EDIT MAIN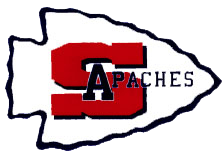 What is Sanger High After School Leap?
Sanger High After School L.E.A.P. is a grant-funded program that provides a chance for students to participate in fun and exciting activities after school.
There is no cost and all SHS students can participate!
Come and have fun with a wide array of engaging activities or get help with your homework. Snacks and transportation home are provided free each day.
SHS AFTER SCHOOL PROGRAM IS OPEN EVERY SCHOOL DAY!
Monday – Friday
Hours: 3:00 – 6:00 pm
For more information about SHS Afterschool Program Contact:
Annarosa Salazar, SHS LEAP Coordinator
Sanger High School
1045 Bethel Avenue
Sanger, CA 93657
559-875-7121
Email Annarosa
---
Have a great idea?
Join LEAP after school and help plan fun and exciting events and classes. We want to do what YOU want to do!!
---
Funding
Sanger High's After School LEAP is funded by the 21st Century After School Safety and Enrichment for Teens grant (ASSETs). The purpose of our after school program is to provide academic support and safe, constructive alternatives for high school pupils in the hours after the regular school day.