EDIT MAIN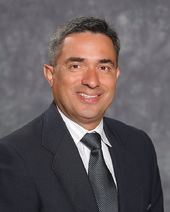 Welcome to Sanger High School home of the Apaches. I am Daniel Chacon your principal for the past 18 years. I am very proud of the many accolades our school has received over the years:
US News &World Report Best Schools in America
Newsweek Top 500 Schools in America
California State Distinguished School
California Gold Ribbon School
Fresno County PBIS Gold School
P21 21st Century Exemplar School
PLC Model High School
There are 4 major goals we focus on each year, all these goals are equally as important. They are:
Academic Success for All Students
Co-Curricular and Extra-Curricular Success for All Students
Social, Emotional and Resiliency development for All Students
School Safety
Academic Success is achieved by working with some of the most dynamic and caring teachers in the profession. Our teachers are committed to providing students with a first-class education in the classroom and additional learning opportunities outside the classroom in the form of clubs, competitions and field trips. Every year, our parent surveys indicate that the best thing about Sanger High School is the teachers.
Co-Curricular and Extra Curricular Success comes in the form of athletic and academic championships. With Valley Championship in Football and Girls Golf; with Valley Runner-Up titles in Boys Basketball, Girls Basketball, Softball and Girls Soccer. In addition, there are a myriad of academic teams to participate in such as: Academic Decathlon, Robotics, Speech, Debate, Forensics, History Day, Science Fair, Engineering, and many more. Students, who desire a less competitive culture, have 63 clubs to be involved in, where they can meet new friends and experience new things.
The Social, Emotional and Resiliency of our students is extremely important to us. Students are taught how to react to a diverse and ever-changing world especially in adverse situations. We try to connect students to a person or program on campus that sparks their interest and positively builds their social, emotional and moral character.
School Safety is an everyday priority. We take nothing for granted when it comes to student safety. Every administrator is actively involved in the day-to-day supervision of the students. In addition, we have trained security personnel, student-advocates, Sanger Police Officer and Probation Officer helping with campus supervision.
Go Apaches!
- Dan R. Chacon, Principal